BODY TREATMENTS
Experience a sweet escape and treat yourself to a whole new standard in spa routine. Get slimmer, detoxify, reinvigorate and refresh with our extraordinary body treatments.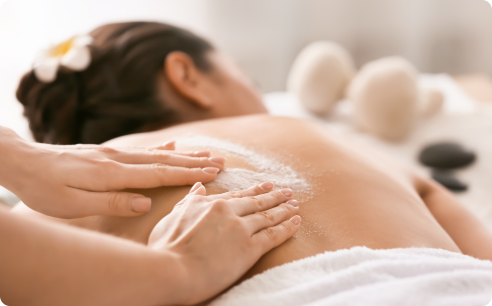 BODY GLOW
This rejuvenating body treatments features a full body polish with a warm body scrub that helps refresh the body and hydrate the skin, giving you that fresh feeling and healthy glow.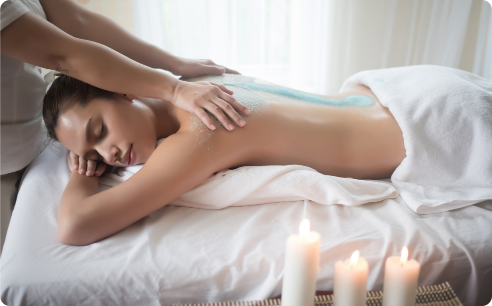 "RENEW BODY" POLISH AND MASSAGE
With our "Renew Body" Polish and Massage, you'll surely have a refreshing and renewing experience. This includes a warm body scrub that loosens dull, rough skin, buffing away impurities and encourages circulation. This treatment is then finished off with a massage using rice bran or grape seed oil, leaving your skin feeling smooth, hydrated and glowing.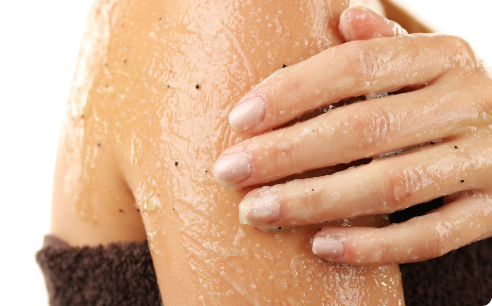 BODY CONTOURING
Achieve a slimmer and fitter you with our professional Body Contouring treatment. This treatment uses a firm sea body mud and firming contour gel combined with advanced massage techniques. This helps melt away stubborn fat and gets rid of cellulite, firming the skin and leaving you with a slimmer and beach-worthy figure.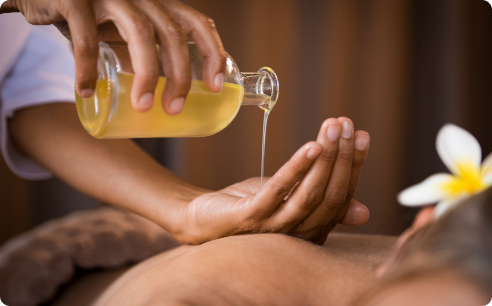 "STRESS MELTED" BODY POLISH/WRAP & MASSAGE
Say "GOODBYE" to stress with this fantastic body treatment. This treatment provides a body wrap that works to detoxify the whole body and provide a sense of deep relaxation. This is accomplished using therapeutic massage techniques with a warm and oil-rich wrap. This expels toxins from the body while providing a deep sense of relaxation to the mind and muscles.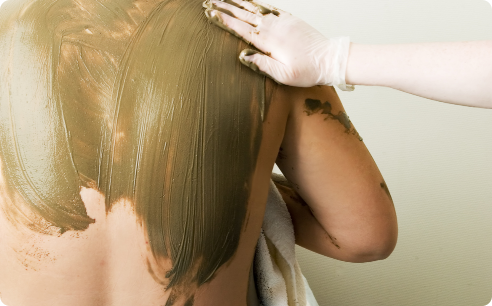 SEAWEED BODY WRAP
This treatment features seaweed as the ideal topical skin treatment ingredient. Seaweed absorbs a combination of sea salt, amino acids, vitamins, minerals and trace elements during its underwater lifespan. This combination is then applied to your skin which encourages detoxification. This rejuvenating treatment provides exceptional results with the help of our experts. You may also detoxify again with this treatment in 30-60 days.