FACIALS SERVICES
Rejuvenate, refresh and experience a completely customized skincare session that features exceptional products and professional advice from our expert facial services skincare specialists.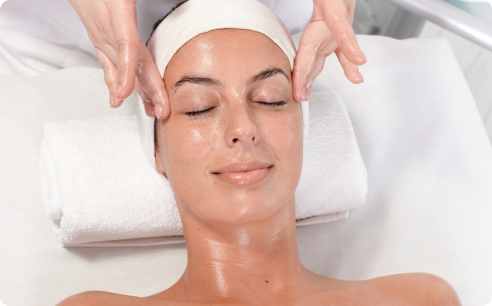 MOON LAKE SPA SIGNATURE FACIAL
This is our specialty facial services. Our Signature Facial helps maintain or improve your skin by determining and addressing its unique needs, which then gives you a natural and healthy glow. A session starts with an in-depth consultation followed by a deep facial cleansing, exfoliation and finished off with an antioxidant mask.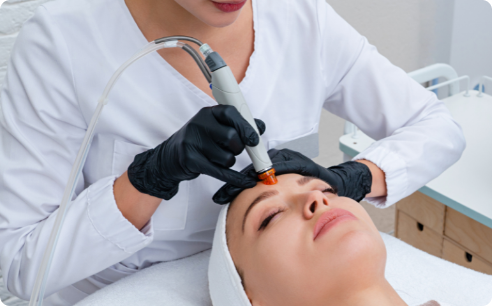 HYDRAFACIAL (NEWEST MACHINE)
Our new and improved HydraFacial brings you fantastic results for your skin. It helps remove sebum without squeezing the skin or using needles. It is a painless and scar-free treatment that involves Hydrogen-rich water that fights the signs of skin aging. This one-of-a-kind treatment also helps get rid of free radicals which results to healthy-looking skin and restored skin elasticity and glow.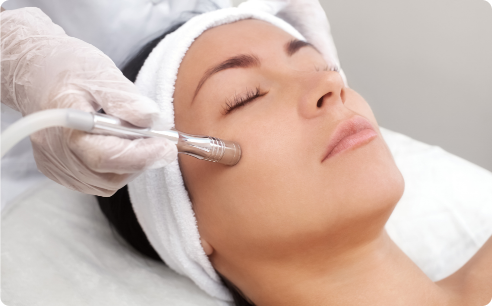 MICRODERMABRASION FACIAL
This treatment features recent technology designed to provide active exfoliation and helps rejuvenate your skin. Microdermabrasion also helps in improving markings left by acne, acne scarring, sun damage, etc., without altering your skin's integrity. Other benefits include reduced fine lines and wrinkles, reduced appearance of damaged skin, decreased large pores, smoother skin surface, and more.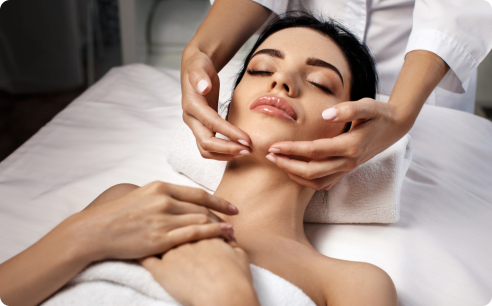 SUPER ANTI-AGING FACIAL
The Super Anti-Aging Facial is one that reignites your skin's youthful glow. This luxurious and powerful treatment features a combination of potent ingredients that delivers exceptional results. This facial treatment detoxifies and revitalizes the skin and helps get rid of fine lines and wrinkles, leaving your skin with a redefined and radiant look with a more youthful appearance.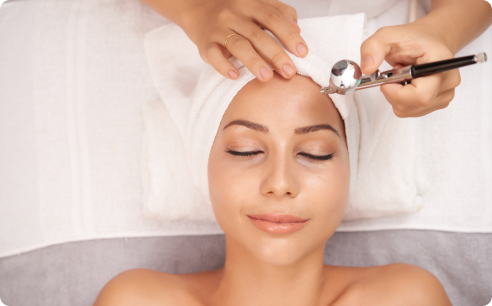 OXYGEN FACIAL
The Oxygen Facial is an exciting new development in skin enhancement treatments. Among other things, the oxygen facial helps to hydrate the skin by using pressurized oxygen to allow the serum to penetrate deeper into your skin! This fast-acting facial replenishes oxygen levels in your skin and improves blood circulation while helping promote collagen production for younger-looking skin, free of acne.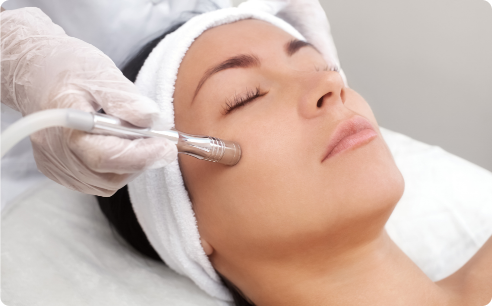 TEENAGER FACIAL
Our Teenager Facial is specially made for teens' sensitive skin. This light facial services improves skin clarity, reduces blemishes and soothes inflammation with a powerful blend of natural ingredients for deeper cleansing.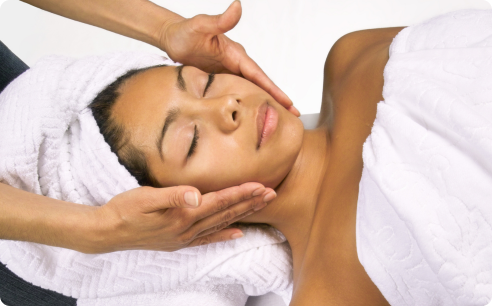 EXPRESS FACIAL
A quick mini facial that's tailored to your needs and delivers exceptional results. It comes with a FREE consultation, deep cleansing, exfoliation, and facial mask.